HOME
Welcome to my Home Page
"As long as you are determined to do something, you can do it".That is a powerful statement that Justus uses oftenly.And in this life he has discovered that there is that deep potential to every human being on earth.There are always setbacks and all negative things in life but you could change things.You can figure out things in a positive way!
One man said, "Quitters never win and Winners never quit".You only win when you don't give up.You only loose when you give up.Sometimes you got to affect people positively.As christians that is what we were created for.Read Psalms 72, Job 28.You will discover that these great men of God influenced many people.They used their resources to help the needy.As a matter of truth, Job says, ....I became eyes to the blind, I was a father to the poor, I made the widows sing a song.....".Yes that is how God wants us to do to others. When you pray God to bless you with wealth, what is your intention?Do you use it to profit yourself?No.God gives you all that so you may become a help to your brother or sister.In life you will be remembered by two things; The problems you created and the problems you solved.So it is your choice which side you wanna be.Be blessed and thank you for visiting our site.Please check on Weekly Inspiring messages for new blogs.I hope you enjoy yourself.
For more information please contact:
Ev.Justus Ondieki Email: juston@faithwriters.net
REDEEMED BY THE BLOOD OF THE LAMB
Redeemed By The Blood Of The Lamb
Through the sin of Adam and Eve, man could no longer live forever. Until God came in human flesh, they had no access to the tree of life. There had to be made an atonement for the sins of mankind, and God said that in order to atone for sins there had to be a pure unblemished sacrifice. (Leviticus 17:11). God sent the perfect unblemished sacrifice......His son Jesus Christ. "For God so loved the world that He gave His only begotten Son, that whoever believeth in Him should not perish, but have everlasting life." John 3:16 That is for you, and every generation that will believe in Him. (To "believe" is to adhere, cling to, lean on, trust in, and rely on Him.) IN THE BEGINNING WAS THE WORD, AND THE WORD WAS WITH GOD AND THE WORD WAS GOD (JOHN 1:10 He was in the world, and the world was made by Him, and the world knew Him not. he came unto His own, and His own received Him not. But as many as received Him, to them gave Him power to become the sons of God, even to them that believe on His name: Which were born not of blood, nor the will of the flesh, nor the will of man, but of God. And the Word was made flesh, and dwelt among us, (and we beheld His glory), the glory as of the only begotten of the Father,) full of grace and truth." John1:10-14
JESUS CAME TO RECONCILE THE WORLD TO GOD, THROUGH HiS DEATH, BURIAL AND RESURRECTION
There was a man of the Pharisees, named Nicodemus, a ruler of the Jews: The same came to Jesus by night and said unto Him, Rabbi we know that thou art a teacher came down from God: for no man can do these miracles that thou doest, except God be with Him. Jesus answered and said unto him, Verily, verily, I say unto thee, Except a man be born again, he cannot see the Kingdom of God. Nicodemus saith unto Him, How can a man enter the second time into his mothers womb and be born? Jesus Answered, Verily, verily, I say unto thee, Except a man be born of the water and of the spirit, he cannot enter into the kingdom of God. That which is born of the flesh, is flesh; and that which is born of the Spirit is spirit. Marvel not that I said unto thee, Ye must be born again. The wind bloweth where it listeth, and thou hearest the sound thereof, but canst tell whence it cometh, and whether it goeth: so is every one that is born of the Spirit This is the mystery of being born of the Spirit of God, and without that life of the Spirit within us we cannot enter into the kingdom of God. John 3:5. "It is the Spirit that quickeneth; the flesh profiteth nothing: the words that I speak unto you, they are spirit, and they are life". "I am the resurrection and the life, he that believeth in me though he was dead, yet shall he live, and WHOSOEVER, liveth and believeth in me, shall never die. Believesth thou this"? John 11:25-26 By Jesus Christ laying His life down for the sins of the world, shedding His blood, we now have access to the Father and can enter into the Holy of Holies, right into the Father's Presence. "Without the shedding of blood there is no forgiveness of sins." (Hebrews 9:22) "For He hath made Him to be sin for us, who knew no sin, that we might be made the righteousness of God in Him." (2Corinthians 5:21) Jesus came to reconcile us to God, thru His life, death, burial and resurrection and restore life to us again. When we are born again and receive His Spirit within us, eternal life lives within us, our Spirit has been regenerated with LIFE.
If you would like to receive new LIFE, and know positively you will go to heaven if you were to die this day. Please read this: ETERNAL LIFE The Gift Of Eternal Salvation "For God so loved the world, that He gave His only begotten son that whosoever, believeth on Him shall not perish but have everlasting life". (John 3:16 "For the wages of sin is death, but the gift of God is eternal life through, Jesus Christ. (Romans 6:23) "And I give unto them eternal life; and they shall never perish, neither shall any man pluck them out of my hand". (John 10:28) In my life I have received many gifts, from a variety of different people, some of those gifts that I was given have been good; while other's were not so good, (if you know what I mean)) some were expensive, while others rather inexpensive; yet the one gift that I had overlooked, and undermined, was the free gift of salvation(eternal salvation) And what is even more amazing is the fact that I could obtain this gift for absolutely nothing! (no gimmicks, no strings-attached)
How is that possible; you might ask? Jesus said "Behold, I stand at the door, and knock: If any man hear my voice, and open the door, I will come in to him, and will sup with him, and he with me". (Revelations 3:20) What door is Jesus referring to? The door to your apartment? home? car? no!! The door of your heart!! The first requirement to receivng this most priceless gift, is opening up your heart- awillingness, a desire, a longing to receive Him, (King Jesus) inside the fleshly abode of our hearts. Next you must realize that you are a sinner in need of a Savior!! "For all have sinned and come short of the the glory of God" (Romans 3:23) "Wherefore as by one man sin entered into the world, and death by sin; and so death passed upon all men, for that all have sinned." (Romans 3:10) So we understand from what we have just read that we have all sinned, and we are all in need of a Savior and that Savior has a name; what is His name? Jesus Christ!!! "For there is none other name under heaven given unto men whereby they must be saved." (Acts 4:12) "For God hath not appointed us to wrath, but to obtain salvation by our Lord Jesus Christ". (1 Thessalonians 5:9) "Of this man's seed hath God according to His promised raised unto Israel a Savior Jesus Christ.(Acts 13:23) "To the only wise God our Savior be glory and majesty, dominion and power, both, now and forever." Amen (Jude 25) After we have opened our hearts and come to the realization that we are all sinners, in need of a Savior(Jesus Christ) all we have to do then is confess our sins to Jesus and receive the FREE GIFT OF ETERNAL SALVATION".
"He that covereth his sins shall not prosper: but whoso confesseth and forsaketh them shall have mercy" (Proverbs 28:13) "That if thou confess with thy mouth the Lord Jesus and shalt believe in thine heart that God hath raised Him from the dead, thou shalt be saved, for with the heart man believeth unto righteousness, and with the mouth confession is made unto salvation" (Romans 10:9-10) "If we confess our sins, He is faithful and just to forgive us our sins, and to cleanse us from all unrighteousness.? (1John 1:9) You don't have to be at church to receive the gift, in bible study, at a prayer meeting-none of the above! Just open your heart!! Have you received the gift of eternal salvation?? If your answer is yes, then praise God!! If not then do that now. Open up your heart and you will receive the best gift you will ever receive. Dear Heavenly Father, I come to you in the name of Jesus Christ, because your Word say's, "Him that cometh to me, I will in no wise cast out". I believe in my heart that Jesus is the son of God. I believe that He died on the cross and was resurrected from the dead for my benefit. I confess to you that I am a sinner and I need your forgiveness and help. I am asking you to come into my heart and be my Lord and Savior. Fill me to overflowing with your Precious Holy Spirit. I receive today all that you have for me. Thank You for your free gift of Salvation. Love sent.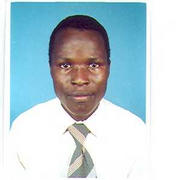 JESUS LOVES YOU
1. God Loves You!
The Bible says, "God so loved the world that He gave His one and only Son, that whoever believes in Him shall not perish, but have eternal life" The problem is that . . .
2. All of us have done, said or thought things that are wrong.
This is called sin, and our sins have separated us from God. The Bible says "All have sinned and fall short of the glory of God." God is perfect and holy, and our sins separate us from God forever. The Bible says "The wages of sin is death." The good news is that, about 2,000 years ago,
3. God sent His only Son Jesus Christ to die for our sins.
Jesus is the Son of God. He lived a sinless life and then died on the cross to pay the penalty for our sins. "God demonstrates His own love for us in that while we were yet sinners Christ died for us." Jesus rose from the dead and now He lives in heaven with God His Father. He offers us the gift of eternal life -- of living forever with Him in heaven if we accept Him as our Lord and Savior. Jesus said "I am the way, the truth, and the life. No one comes to the Father except by Me." God reaches out in love to you and wants you to be His child. "As many as received Him, to them He gave the right to become children of God, even to those who believe on His name." You can choose to ask Jesus Christ to forgive your sins and come in to your life as your Lord and Savior.
4. If you want to accept Christ, you can ask Him to be your Savior and Lord by praying a prayer like this: "Lord Jesus, I believe you are the Son of God. Thank you for dying on the cross for my sins. Please forgive my sins and give me the gift of eternal life. I ask you in to my life and heart to be my Lord and Savior. I want to serve you always."
The Most Unique Person
Jesus Christ is often compared to other prophets and teachers, but He is the most unique person to ever live. Everything from His birth to after His death was miraculous and set Him apart from everyone else. Jesus was born by a virgin -- a natural impossibility. Before His mother Mary was married, she was told by an angel she would give birth to the Son of God. When she asked him how this could be, he answered, "The Holy Spirit will come upon you, and the power of the Highest will overshadow you; therefore, also, that Holy One who is to be born will be called the Son of God." Just as promised, the virgin Mary gave birth to Jesus Christ, the most incredible person to ever have lived.
An Amazing Life
Jesus' life was just as amazing as His birth. At 30 years old, He went out into the cities of Israel and began teaching and healing people. The Bible records that He was different from other preachers, for "the people were astonished at His teaching, for He taught them as one having authority, and not as the scribes." Likewise, there was no disease too great for His power. It says, "They brought to Him all sick people who were afflicted with various diseases and torments. and He healed them." Threatened by His fame and authority, the political and religious authorities conspired to kill Him.
A Sudden Death
His death had been predicted over a thousand years before. The prophet Isaiah wrote of Jesus, "He was wounded for our transgressions, bruised for our iniquities, the chastisement for our peace was upon Him and by His stripes we are healed." Jesus would pay the penalty for our sins so that we could be forgiven and have eternal life. Just as had been predicted, Jesus was given the most brutal death sentence of that day for maintaining that He was the Son of God. While hanging on a wooden cross with spikes through His hands and feet, He prayed, "Father, forgive them, for they know not what they do." Jesus had power to come down from the cross, but He chose to sacrifice His life for others.
The Promise is for You
Just as promised, God raised His Son Jesus back to life -- eternal life -- on the third day after His burial. He was seen by His closest friends and over 500 of His followers before He went up into heaven before their very eyes. After His resurrection, his close friend Peter told a great crowd to repent from their sins and believe in Jesus Christ to be saved, "for the promise is to you and to your children, and to all who are far off, as many as the Lord our God will call." This promise is for you! There are many religions and prophets, but no one but Jesus Christ offers complete forgiveness from your sins and eternal life with God. He has already died for your sins; now you must put your faith in Him. "For if you confess with your mouth the Lord Jesus and believe in your heart that God has raised Him from the dead, you will be saved." If you believe in Jesus, you can pray a prayer like this right now and receive the gift of eternal life.
Receive Him Now
"Jesus, I believe You are the Son of God and the Savior of the world. Thank you for coming to Earth and dying so that I could have eternal life. Please forgive all my sins. I am going to follow You with my life now. Please fill me with Your Holy Spirit and direct my steps. In Jesus' name, Amen."
YOU ARE SPECIAL
Most of us imagine that in God's eyes we are just one of millions. We know most people don't think we are important and so we assume God thinks of us in a similar way. But then, again, God is not like 'most people.' We feel that God has favorites and we think we're a fair way down the list, but we are about to see this is one way where feelings do not correspond to reality. To God, you are special.
Four reasons why God favors no one over you
1. God's Son shed his last drop of blood for you.
God loves you with his whole heart. He loves you with every speck of his enormous love. That means no matter how much he loves others, he couldn't possibly love anyone else more than he loves you. John 17:23: I in them and you in me. May they be brought to complete unity to let the world know that you sent me and have loved them even as you have loved me. I can't get round it; I can't burrow under it or climb over it. So the only thing I can do is go through it, absorbing it as I go. Christ is in me – and God loves me as much as he loves Christ. And no way can God's love for Christ be half-hearted. Scripture makes no promise that you will always feel loved, nor that circumstances will always make it obvious that you are loved. God simply promises that you are loved. No suffering or tragedy will ever separate you from God's love (Romans 8:35-39). A snap-shot in time proves nothing. Only eternity's movies can adequately portray the infinitude of God's love for you. The more you love someone the more important that person is to you. So the fact that God loves you with his whole heart means you are more important to God than you could ever imagine.
2. Before God forgave us we were all spiritually dead.
Scripture affirms that every person on this planet was dead in their sin. You can't get any deader than dead. God couldn't say, I prefer her because she's a little less dead than him. But through Christ we can be forgiven. When God looks at a forgiven person, he can't find one sin. When you are forgiven, God can't find a person on the entire planet, more forgiven than you. So without Christ we were all equally dead in our sin and in Christ we are all equally forgiven.
3. God is all-powerful.
That means he doesn't need some people more than others. If God could only use young people, or strong people, or rich people, or famous people, or educated people, then God must be so weak that he needs human strength; so poor that he needs us to give him a few dollars; so foolish that he needs human education.
4. The Lord loves using small and seemingly unimportant things.
1 Corinthians 1:26 says, 'Look at what you were before God called you. Not many of you were wise by human standards. Not many of you had great influence. Not many of you came from important families. But God chose the foolish things of the world to shame the wise, and he chose the weak things of the world to shame the strong. He chose what this world thinks is unimportant and what this world looks down on and thinks is nothing in order to bring to nothing what the world thinks is important. God did this,' the Bible continues, 'so that no one could boast in his presence.' In the Bible, the book of Jonah seems small and insignificant. It's only 2-3 pages long. I often feel like that: small and insignificant. I have often felt so useless that I would have committed suicide if I wasn't worried about having to face God afterwards. But the Bible would be very much poorer without this tiny book. And the Kingdom of God would be much poorer without you. In this tiny book we see God using a storm, a whale, a heartless, rebellious, moody man, a plant, and a grub. Are you less gifted than a grub? Then God can do mighty things through you. If God could use a storm and a plant and a grub, God is smart enough to use you. God is so powerful he can use anything to do his work. No Christian is too old, too poor, too uneducated, too stupid, too sick to be gloriously used of God. We can't explore this in depth here. For just one aspect of this, see Never too old for God. Do you believe there is nothing God cannot do? Do you believe God could bring a dead person back to life? Do you believe God could bring a dead person back to life through your prayers? Those words 'through your prayers' don't suddenly make God weak. Do you believe God can save thousands of souls? Then you must also believe God can save thousands of souls through you. Either God can do the impossible through you, or he isn't God. Keep telling yourself, 'There is nothing God cannot do through me.' Heaven stands on tip toe waiting to see the astounding things you will achieve for the glory of God.
Welcome Friend
Friend, you are the most precious person in God's eyes.
Please feel free to contact me if you want to know more of God's love.
Herein are my contacts:
Justus Ondieki
p.o. box 2819
NAKURU, KENYA
TEL: +254724730603